Tamas Bernath
b. 1985
Facebook
Instagram
Lensculture
Flickr
Featured in Ten Years of The Photocopy Club Group Exhibition
Ten Years of The Photocopy Club Group Exhibition
All the work on the night will be for sale with the money made supporting zine projects and workshops for people getting into zine making!
9/12/2021 - 6-10pm
36 Bateman's Row, Shoreditch, London, UK
https://thephotocopyclub.com/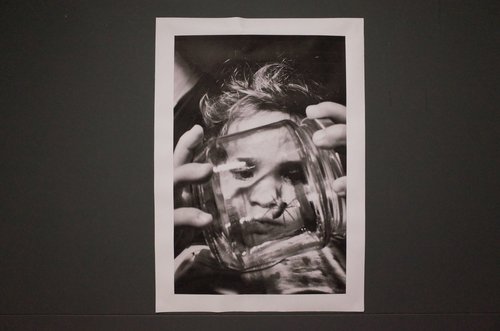 Featured in HAMBURGER EYES - 2020 – THE YEAR IN PICTURES
Wild times in 2020 changed the entire planet forever. Here's a book of photos about it.
Featured in HAMBURGER EYES No. 45.
Featured in EYESHOT "FLORA AND FAUNA" PAPER EDITION

In this issue of Eyeshot Marco Savarese throws down a challenge to Charalampos Kydonakis,
Rammy Narula, Ania Klosek, Jesse Marlow and Maciej Dakowicz: to talk about Flora and Fauna
through street photography.
Nature and animals are undisputed protagonists in art, from Palaeolithic cave paintings up to Maurizio
Cattelan's avant-garde provocations. But how can street photography, which is intrusive, frenetic and
eager for contemporaneity, talk about something that lives without being aware of the era it belongs
to? Can such an art, that lives thanks to the moment, represent timeless forms of life?
The lesson you learn from Flora and Fauna is the ability to adapt to a world that flows so fast and
selfishly, that you forgot who was occupying it before us.
INTERVIEW
Interview for 121clicks Photography Magazine
ZINE
Filling the Gaps
56 pages/Softcover/20x14 cm/Colour laser print
Handmade, Hand-numbered
First edition of 50 copies May 2015 (Sold out)
Second edition of 50 copies February 2016 (Sold out)
SOLO EXHIBITION
FILLING THE GAPS - Photo exhibition and zine launch
Kisüzem
1077 Budapest, Kis Diófa utca 2.
Hungary
May 16-27, 2015
SELECTED GROUP EXHIBITIONS
MY PLACE, NO PLACE
Following the curation of Void & LensCulture, the selected photos were printed as posters and pasted on the streets of Athens, for a Guerrilla exhibition. In addition to the exhibition, Void posted the photos on LensCulture's Instagram, as part of the take-over. Finally, for the last day of the project, a zine has been published.
Athens - Download map
Greece
June 8, 2017 - till the posters last
Sold out, video preview available here.
"Fine Art"
Blank Wall Gallery
55 Fokionos Negri Street, 11361 - Athens
Greece
May 26 – June 8, 2017
"she"
A Smith Gallery
103 N Nugent Ave, Johnson City, TX 78636
United States
May 5 – June 1, 2017
MONO - A juried international photography exhibition
PH21 Gallery
1092 Budapest, Ráday u. 55.
Hungary
May 11 – June 6, 2017
MOTION - A juried international photography exhibition
PH21 Gallery
1092 Budapest, Ráday u. 55.
Hungary
February 9 – March 7, 2017
MAMAVORE - Photobook and Photozine Group Exhibition
Omnivore Gallery
1073 Budapest, Kertész utca 4.
Hungary
May 19-June 24, 2016
UNEXPECTED - A juried international photography exhibition
PH21 Gallery
1092 Budapest, Ráday u. 55.
Hungary
April 2-22, 2015
KELETI - A Szellemkép Szabadiskola harmadéves hallgatóinak kiállítása
Nyitott Műhely
1123 Budapest, Ráth György u. 4.
Hungary
November 19-December 09, 2013
National Georaphic Hungary Photo Exhibition 2010
WestEND City Center
1062 Budapest, Váci út 1-3.
Hungary
November 29-December 27, 2010